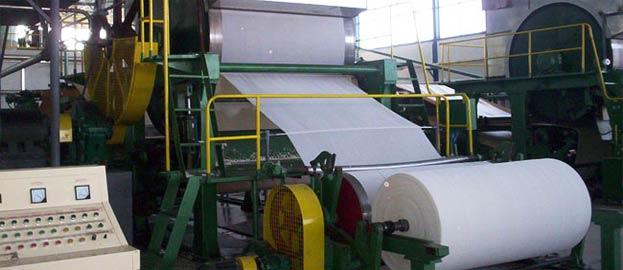 Toilet paper roll is widely use in our daily life. For most of us, toilet tissue paper is our Life necessities.  Toilet paper, paper towels, and facial tissues are household papers, which need to be clean and hygenic.
Leizhan can supply solutions for meeting the following needs of paper makers.
To produce tissue paper making line with wood pulp, white shavings, and waste paper as raw materials
Design drawings and production line solutions according to customer's demands
Daily toilet paper production capacity can be 5-50 tons.
Take 7t/d toilet paper making line as example,  Leizhan engineers design the following solution for paper plants to produce high grade toilet paper with wood pulp, white shavings as raw material.
7t/15h wood pulp, white shavings processing line
Hydrapulper-Dump pump-High density cleaner–Inclined thickener-Pulp chest agitator-Pulp pump-Conical refiner–Double disc refiner-Pulp chest agitator-Pulp pump
2400mm Tissue paper making machine
GSM: 13-30g/m2
Capacity: 7-10t/d
Trimmed width: 2400mm
Design speed: 200m/min
Work speed: 150-170m/min
Drive mode: AC variable frequency