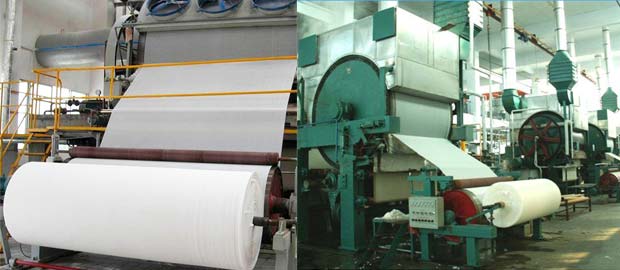 Napkin jumbo roll  paper machine, trimmed paper width is 1575mm, mainly used to make napkin paper, tissue paper or toilet paper. The automatic napkin jumbo roll paper machine is mainly divided into five parts: headbox, fourdrinier part, press part, drying part and roll paper part.
Napkin Jumbo Roll Making Machine Main Data
Paper grade Toilet Paper
Trimmed width(mm) 1575-3600
Basis weight(g/m2) 13-40
Operating speed(m/min) 180-800
Production capacity(t/d) 5-50
If you need whole napkin jumbo roll making line, our company can offer you the whole tissue paper pulp making line, tissue paper making machine, and paper machine spare parts. We can help you to creat your own napkin jumbo roll making line. Email address: leizhanchina@gmail.com.