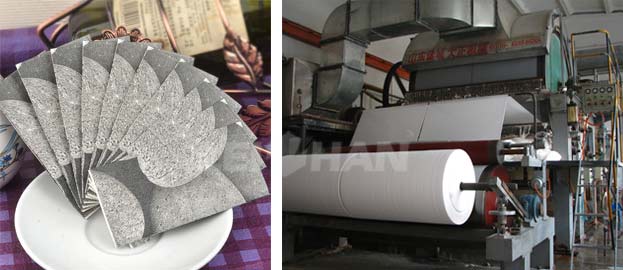 We have higher and higher require to napkin paper with the improvement of life quality. And this need high quality of raw material to make napkin paper. Leizhan supply the full-line of paper napkin manufacturing machine, Produce high quality paper while reducing energy consumption.
Napkin Paper Making Information
Raw Material: Virgin wood pulp.
Production Capacity: According to your demand.
Pulp Equipment: Hydrapulper, High Density Cleaner, Low Density Cleaner, M.C.Pressure Screen, Inflow Pressure Screen, Refiner, etc.
One of our buyer want to set up a complete set of toilet/facial/napkin paper making line. Leizhan engineer has design corresponding project from them, and they feel very satisfied to this-low cost and high efficiency, if you have the same need, welcome to consult us: we will give you the best answer: leizhanchina@gmail.com