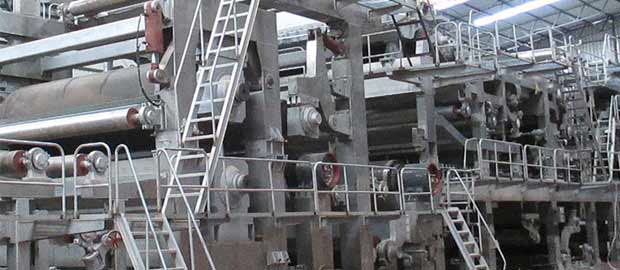 According to the customer's requirements, based on our company's practical experience, our company's structure design for the 2400/50 Fourdrinier multi-cylinder pulp board machine is as follows.
2400/50 Fourdrinier Pulp Board Machine
1. Wire part: open headbox for sizing, fourdrinier wire forming (17 meters); vacuum roll with upper pressure roller.
2. Press part: one vacuum press (Φ850/Φ850), two main presses (Φ1250/Φ1250).
3. Drying part: 28 drying cylinders Φ1800mm, arrangement form 8+10+10.
4. Reeling machine: Double Knife Cutter.
More info about 2400mm Fourdrinier Multi-Cylinder Pulp Board Machine, Contact us. Email address: leizhanchina@gmail.com.