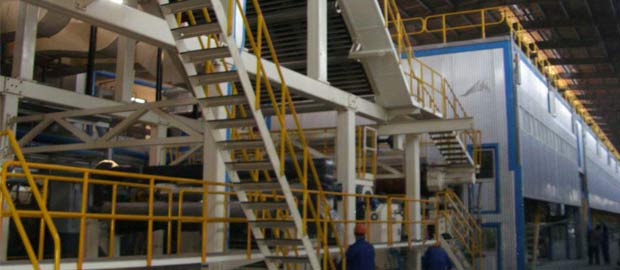 Coated white board paper is a kind of packaging paperboard, which is processed paperboard made by coating white paint on the original paper board and finishing. One of our customer want to set new paper making project to make coating white board paper, according to their requirements about raw material and capacity, our engineer made a reasonable solution. Main details about 2880mm coating white board paper machine as below.
2880mm Coating White Board Paper Making Machine Details
Raw material: white shavings, America waste paper
Production Capacity: 8.5k tons/ year
Basis weight: 250-450g/m²
Paper machine design product: 350g/m²
Paper Width: 2880mm
Working speed: 200m/min
Moisture content: 8.0%
If you have any need about 2880mm coating white board paper machine or waste paper pulp processing line machine, please feel free to contact us. Email address: leizhanchina@gmail.com.