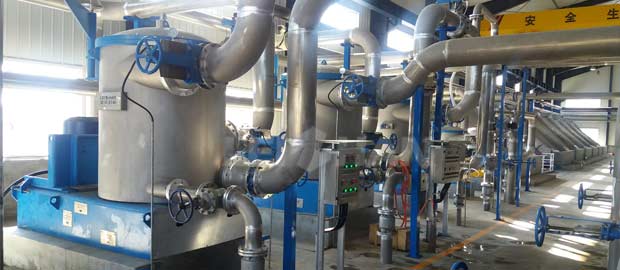 Fractionating screen is used to classify the long and short fibers in the slurry for economical and effective treatment and utilization. Advanced structure, sturdy and durable, low energy consumption and less loss of fiber.
Fiber Fractionating Screen Main Features
1. Multi-wing block, no winding, high-efficiency and energy-saving rotary drum rotor;
2. The slurry can be classified at a higher concentration (2~3%), which is significant in energy saving;
3. Equipped with automatic oil injection device to reduce maintenance;
4. Sealing water flow automatic detection and alarm device to ensure the safety of equipment operation;
In addition to fiber fractionating screen, leizhan offer offer middle consistency fine screen, coarse fine and inflow pressure screen. Welcome to contact us for more details. Email: leizhanchina@gmail.com.