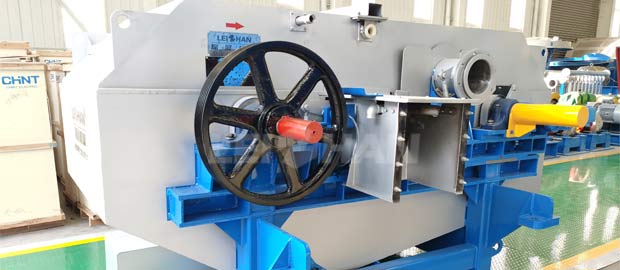 High quality paper pulp line disc thickener mainly used in the pulp and paper industry to wash and concentrate low-concentration pulp such as mechanical wood pulp, waste paper pulp, reed pulp, bamboo pulp, slag pulp, and straw pulp. The disc thickener adopt stainless steel filter screen, long service life, less space and large capacity.
Disc Thickener Main Features
1. Stainless steel structure, corrosion resistance;
2. Small space, multi-disc installation, large filtering area and high production efficiency;
3. The speed of the disc fan is adjustable and adaptable;
4. The white water has low concentration and is easy to reuse, reducing the amount of waste water treatment.
If you want to know more about waste paper recycling thickening equipment disc thickener, contact us for more info. Email: leizhanchina@gmail.com.