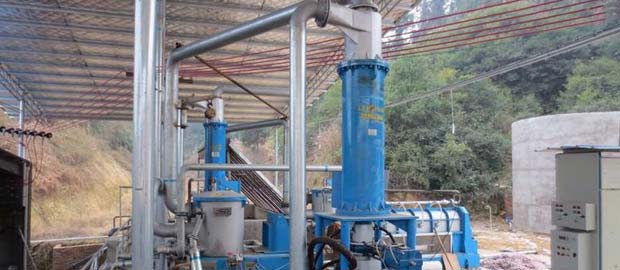 In the whole pulping process, the first procedure after the high density cleaner is used in the pulper. High density cleaner uses the different proportion of fibers and impurities, removing heavy impurities such as staples, stones, glass, etc. separated from the pulp, to achieve the purpose of purifying the pulp. Pulp cleaner high density cleaner covers an area of small, large production capacity, easy operation, not blocking the slag discharge port and purification efficiency. High density cleaner widely used in manufacturing all kinds of paper pulping line.
Main Features Of High Density Cleaner
1.Slurry outlet and sediment tank adopted SS304 material
2.Wear resistance ceramics cone
3.PLC control,no motor
4.Rino automatic slag Valve
5.Without tailings equipment, fiber loss is almost zero
High density cleaner is an ideal choice for paper manufacturers to improve product quality and grade and purify pulp. Leizhan Paper Machinery Company provide complete stock preparation line equipment. Please feel free to contact with me for more details. Email address: leizhanchina@gmail.com.