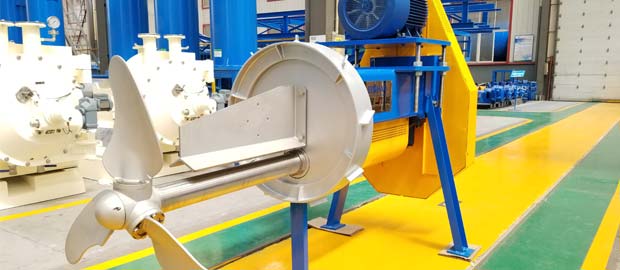 High quality Pulp Pool Chest in waste paper recycling pulping line. Pulp pool chest is also called stirrer. Pulp pool chest mainly used to stir pulp cyclically in chest to maintain the pulp liquid in suspending, which ensure the pulp components even distribution. The pulp chest agitator has the advantages of high quality, easy operation and low motor power.
Main Specifications of Pulp Chest Agitator
Vane diameter: 500-2000mm
Consistency: ≤5
Chest volume: 20-230m³
Motor power: 5.5-110kw
Features:
1. The material of impeller is stainless steel.
2. The cover meets European standards
3. Pulp chest agitator equipped with 2 bearings.
High quality pulp chest Agitator in paper mill. Leizhan are able to offer whole set pulping line equipment. Want to know more, please feel free to contact with us. Email address: leizhanchina@gmail.com.