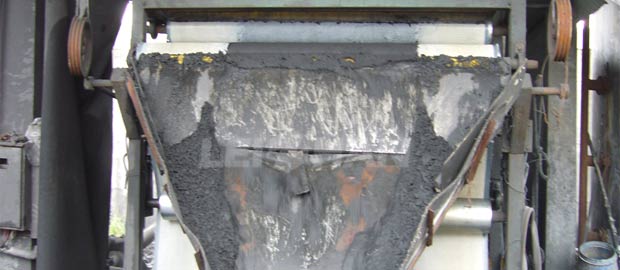 The treatment of paper making waste water has become the primary problem of various paper mills. Although the treatment process and technical level of wastewater are mature and perfect, the key link of sludge concentration and dehydration is still being researched and explored. In recent years, our company has produced sludge dewatering machines by introducing and absorbing mature experience and technology. The paper mill sludge dewatering machine are able to concentrate sludge effectively, therefore reduce the fiber loss, improve benefits. Sludge Dewatering Machine main specifications as below.
Sludge Dewatering Machine Main Specifications
Type: HD1-HD4
Width of net: 1500-3000mm
Speed of belt: 1.5-8m/min
Concentration of input pulp: 1.5-4%
Concentration of output pulp: 20-30%
Pressure of washing water: ≥0.5
Quantity of mud: 110-400t/d
Motor power: 2.2+1.1–5.5+2.2
Paper mill sludge dewatering machine adopts international advanced production technology, and can provide a full set of equipment solutions and professional after-sales service. Contact me for more details about sludge dewatering machine. Email address: leizhanchina@gmail.com.