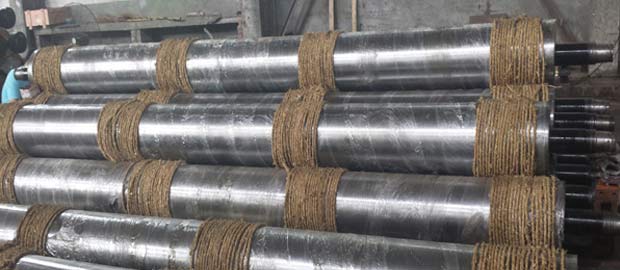 The press roll is the main component of the paper machine press section. A good press roll helps to increase dewatering efficiency and improve the quality of finished paper. The press rolls we produce has the advantages of high quality, high hardness and high precision.
Press Roll Main Features
The roller body is made of cast iron or cast steel, with left and right threads with 2.5~3.0mm pitch on the surface. The roller body is covered with hard rubber. In order to ensure sufficient strength and elasticity, the covering rubber is covered with polyurethane type material.
We also offer paper machine forming wire, press section felt and dry section dry wire. Want to know more about these spare parts, contact us. Email address: leizhanchina@gmail.com.