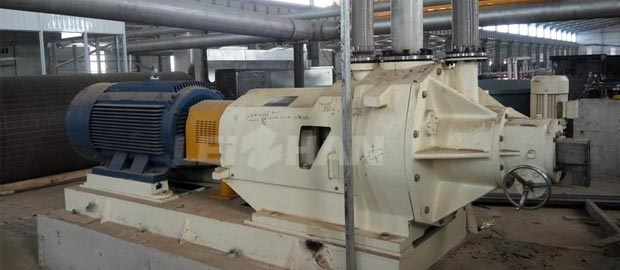 DD refiner mainly used for improving the beating degree to meet the paper making needs, which can be installed various tooth refiner plates. Suitable various raw material such as wood pulp, waste paper pulp and wheat straw pulp. The shape of the grinding disc is selected according to the raw materials. If you produce toilet paper, the degree of beating needs to rise to more than 50%. If you produce white board paper or A4 paper, the beating degree of slurry needs to be controlled at 38%-42%. The DD refiner adopted constant power control system, accurate retract mechanism , the beating effect is stable.
Data Of Double Disc Refiner
Processing raw materials: wood pulp, waste paper, wheat straw
Diameter of plate: 550-600mm
Capacity: 10-200t/d
Concentration: 3-5%
Motor power: 160-500kw
Leizhan provide complete pulping line of paper recycling line and has 39 year experience. Welcome to consult me more details about pulping machine DD refiner, such as how to install refiner plate, how to washing the refiner and how to choose the type, etc. Email address: leizhanchina@gmail.com.