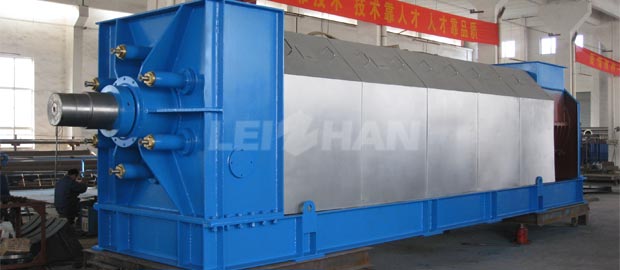 High quality screw press for paper making project mainly used for washing and thickening all kinds of paper pulp. Capacity is 40-950t/d. High efficiency, high quality and reduce energy consumption.
Structure Features of Screw Press Machine
1. For screw shaft, the compression ratio is axially distributed reasonably, thickening effect is good.
2. In discharge side, fitted with inner dewatering assembly with holes, which can efficiently secure uniformly of dewatering of inside and outside pulp layer.
3. Pneumatic back-push assembly can guarantee the stability and adjustment of discharge consistency.
4. Special screw structure in outlet, easy to maintain.
Thickening and washing the slurry can better improve the quality of the finished paper. If you need screw press machine for paper making line, please feel free to contact us for more details. Email address: leizhanchina@gmail.com.