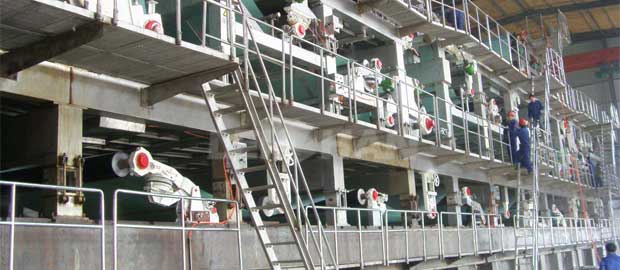 The white board paper is mainly selected as an important material for selling wrapping. Since the cardboard is thicker and has a certain cushioning property of the coated white board machine, it has a certain protective effect on the packaging of the commodity. We designed a proposal for our customer who use LOCC, waste old newspaper and wood pulp as raw material. Here are some type of our pulping equipment.
Pulping Equipment Of White Board Paper Production Line
Chain conveyor: BFW1200
D type hydrapulper: ZDSD25
High density cleaner: ZSC4
Pulp chest agitator: JB850
Conical refiner: ZM460
Double disc refiner: DD600
Inflow pressure screen before paper machine: NLS1.5
High consistency hydrapulper: ZDSG25
Light impurity separator: FQJ0.8
Reject separator: PZ2
Low density cleaner: KH400
Leizhan Paper Machinery Company offer whole set equipment of white board paper production line, we will choose the most suitable pulping equipment for you. Work together to create a low-investment, high-reward strategic goal. Contact with us to get proposal. Email address: leizhanchina@gmail.com.