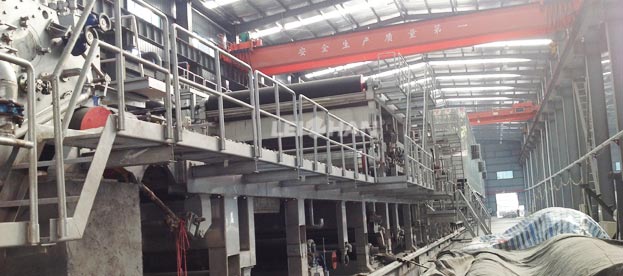 Using Wood pulp, Waste paper as raw material, paper makers can produce high grade White Top Coated Duplex Board. The complete white top coated paper making line has two parts: pulp making system and paper making system.
Pulp processing line for white top paper making
Pulping: The waste paper moves by Chain conveyor to Pulper machine like Drum pulper, D type hydrapulper for pulping. The pulper breaks the paper down into pulp.
Cleaning: Using High consistency cleaner, Low consistency cleaner, heavy contaminants are moved out from the pulp.
Screening: Slots and Hole Screen are used for coarse and fine screening of paper pulp, light impurities are moved out.
Refining: During refining, the pulp is beaten to make the recycled fibers swell, making them ideal for papermaking. If the pulp contains any large bundles of fibers, refining separates them into individual fibers.