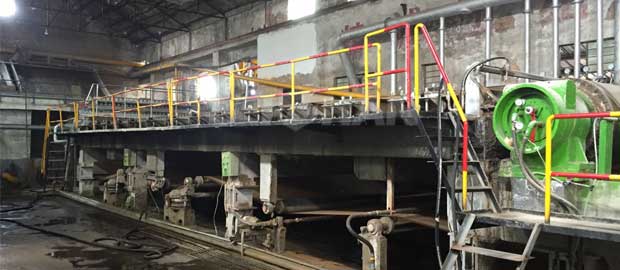 Wrapping paper is also indispensable in our lives, like the common cardboard boxes, paper bags or lunch boxes in our lives. Corrugated fluting paper production line use waste carton box as raw material, after paper pulping, pulp screening and pulp cleaning, accepts pulp flows into corrugated paper machine to make final corrugated paper roll. Here are technical data of 10T corrugated paper machine.
Technical Data of 10T Corrugated Paper Machine
Raw material: waste carton box, recycled paper
Output paper: corrugated paper, fluting paper
Trimmed width: 1575mm
Working speed: 100m/min
Basis weight: 60g/㎡
Capacity: 10t/d
Gauge: 2400mm
Corrugated paper pulping line machine: D Type Pulper, M.C. Pressure Screen, High Density Cleaner, Light Impurity Separator, Reject Separator, Fine Screen, etc.
Professional paper machinery manufacturer from China. Leizhan offer unit paper recycling corrugated fluting paper making line machine. If you want to know more, please feel free to contact us. Email: leizhanchina@gmail.com.