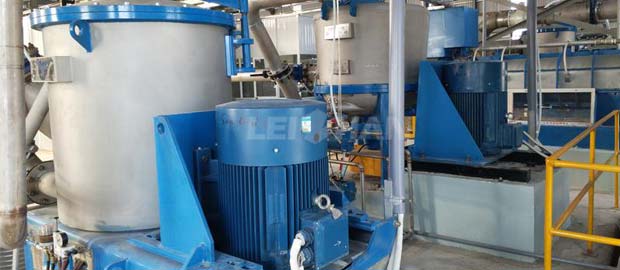 Full set LOCC recycling corrugated fluting paper pulping line machine. Recycling LOCC as raw material, after pulping, pulp screening, pulping cleaning, accept slurry flows into paper machine make corrugated paper. Leizhan offer unit stock preparation line machine in corrugated paper making line. Corrugated paper pulping line flow chart as below.
Corrugated Paper Pulping Line Machine Flow Chart
Waste paper → Pulper machine → High density cleaner → Coarse screen system ( middle consistency pressure screen, light impurities separator, reject separator ) → Low density remove slag system → Fine screen → Refiner → Approach system → Corrugated paper machine
We can offer all kinds of paper making line machine, if you want to establish paper making project, please feel free to consult us for more details. Email address: leizhanchina@gmail.com.