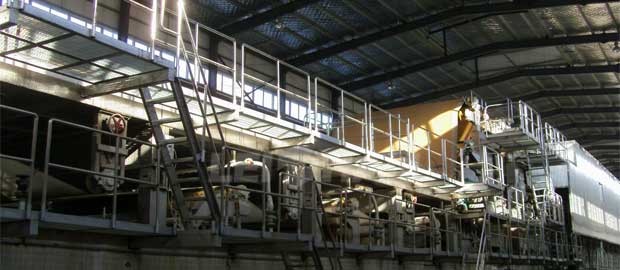 According to the customer's requirements, our company developed 2200mm single wire single cylinder corrugated paper machine. The corrugated paper machine is composed of cylinder wire part, press part, drying part and reeling part. More technical data of 2200mm corrugated paper machine as below.
2200mm Corrugated Paper Machine Technical Parameter
Raw material: waste recycled paper
Output paper: corrugated/ fluting paper
Trimmed width: 2200mm
Design speed: 20-40m/min
Working speed: 50m/min
Capacity: 10t/d
Gauge: 3100mm
Paper web shrinkage rate: 3-5%
Banner quantitative difference: ±1.5%
Unit waste paper recycled corrugated paper making line machine supplier. Do you want to know more about 2200mm corrugated paper machine? Welcome to consult us. Email: leizhanchina@gmail.com.