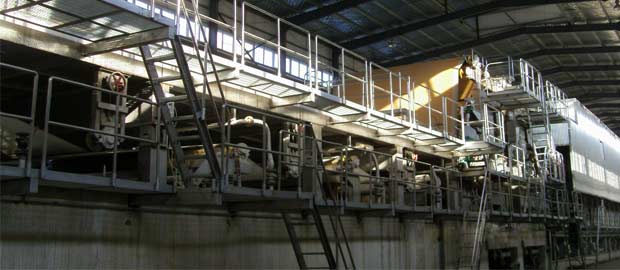 OCC recycling to make corrugated liner paper. 2500mm daily capacity 50tpd corrugated paper machine. The final corrugated paper roll can be processed into paper products through subsequent equipment, like carton box, paper bag and Paper lunch box. Leizhan offer complete paper pulp making machine of 2500mm corrugated liner paper machine.
Technical Parameter of 2500mm Corrugated Paper Machine
1. Raw materials: recycled paper, OCC
2. Output paper: liner paper
3. Output paper weight:120-300g/m²
4. Capacity: 50t/d
5. Net paper width:2500mm
6. Cylinder mold width:2900mm
7. Working speed: 80-140m/min
8. Designing speed: 160m/min
9. Rail gauge: 3500mm
Leizhan provided complete recycled paper or OCC pulping line machine. Want to know more about 2500mm corrugated liner paper machine, contact us. Email address: leizhanchina@gmail.com.