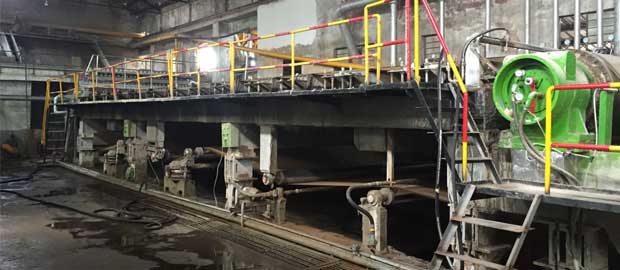 According to the basic conditions required by the customer, combined with the practical experience of the same type of paper machine that has been successfully manufactured, our company calculates and balances the main parameters of the project. For this reason, we recommend to the customer a mature, reliable, economical reasonable paper machine program. Main technical description of 2500mm multi wire corrugated paper machine as below.
Main Technical Data of 2500mm Corrugated Paper Machine
Raw material: waste paper
Capacity: 50t/d
Trimmed width: 2500mm
Roll paper width: 2560mm
Design speed: 200m/min
Working speed: 90-160m/min
Dynamic balance vehicle speed: 250m/min, grade G2.5
Crawling speed: 25m/min
Gauge: 3600mm
If you want to know more details about 2500mm multi wire corrugated paper machine, contact us for more details. Email address: leizhanchina@gmail.com.