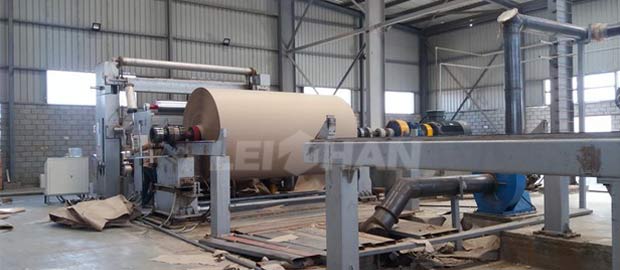 2800nn overfeed rewinder machine used for corrugated paper production line. This rewinder is used to roll the paper roll into a paper roll with a basis weight of 120-600 g/m2 on the paper machine for slitting, and rewind into a finished paper roll with a width and tightness that meets the requirements. It can also be removed broken paper during the rewinding process. High quality, high efficiency and save energy.
Technical Parameters of 2800mm Overfeed Rewinder Machine
Thread gauge: overfeed
Paper grade: corrugated paper
Basis weight: 120-600g/㎡
Trimmed width: 2800mm
Base paper diameter: 2000mm
Diameter of finished paper: 1300mm
Working speed:500m/min
Dynamic balance speed: 700m/min
Max. tension: 1800N/m
Equipped with power: 37kw
Leizhan offer high quality 2880mm overfeed rewinder machine, want to know more details, please feel free to contact us. Email address: leizhanchina@gmail.com.