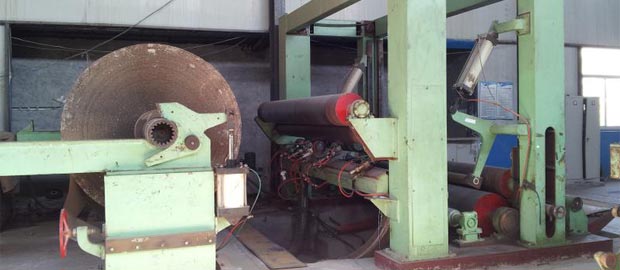 The 2880mm underfeed rewinder is suitable for the production of fluting paper. The purpose of the rewinding machine is to rewind the paper roll (called the base paper roll) produced by the paper machine once, and the paper is made into finished paper after being rewinded. The underfeed rewinder can also used in other paper machines. High quality, high efficiency and long service life.
Technical Data of 2880mm Underfeed Rewinder
Threaded paper type: underfeed paper
Paper grade: fluting paper
Basis weight: 120-600g/㎡
Trimmed width: 2880mm
Diameter of base paper: Φ2500mm
Design speed: 1200m/min
Working speed: 1000m/min
Slitting knife: 4 sets
Maximum tension: 1200N/m
High quality 2880mm underfeed rewinder for sale, Contact us for more details. Email address: leizhanchina@gmail.com.