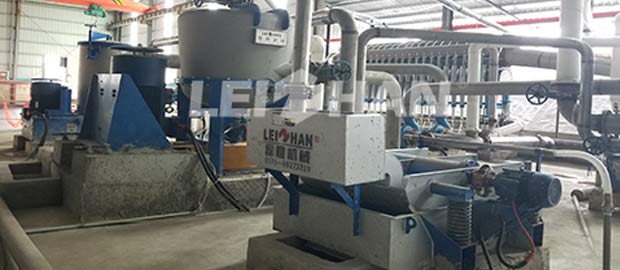 Vibrating screen is mainly used to remove light impurities in tainling treatment production line. Vibrating screen has the advantages of stable running, low noise, easy maintenance. We can offer 3 types vibrating screen to choose from. Main specifications of 3㎡ vibrating screen as below.
Main Specifications of 3㎡ Vibrating Screen
Type: ZSK3
Screen area: 3㎡
Production capacity of hole screen: 25-75t/d
Production capacity of slot screen: 11-25t/d
Input pulp concentration of hole screen: 1.0-1.5%
Input pulp concentration of slot screen: 0.5-0.8%
Motor power: 4KW
We can offer high quality vibrating screen for paper pulping project. Contact us for more details. Email address: leizhanchina@gmail.com.