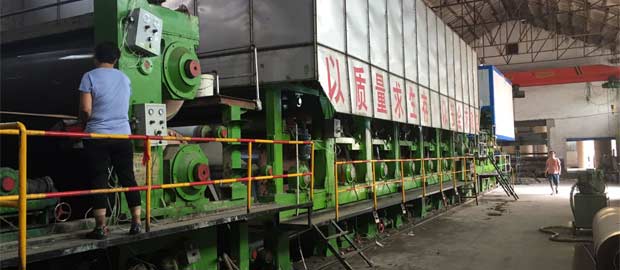 High strength 400TPD corrugated base paper machine. Recycling waste paper to make corrugated base paper T-paper. After waste paper pulping, screening and cleaning, the accepts slurry enters into corrugated paper machine to produce new. More info about 400TPD corrugated paper machine as belows.
Technical Data of Corrugated Base Paper Machine
Main products: high strength corrugated base paper, T-paper
Trimmed width: 5000mm
Basis weight: 60-170g/㎡
Capacity: 400TPD
Roll paper width: 5060mm
Working speed: 650m/min
Design driving speed: 700m/min (50HZ)
Dynamic balancing peed: 800m/min
Crawling speed: 25m/min
Gauge: 6400mm
Any needs about paper mill machinery, welcome to contact me for more details, whatever produce kraft corrugated paper, living paper or culture paper. Email address: leizhanchina@gmail.com.