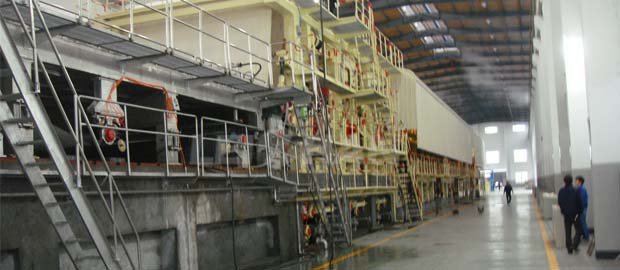 The price of wrapping paper has been increasing recently, like fluting paper, kraft paper and T-paper. This is a rare opportunity to start fluting testliner paper making business. We are professional manufacturer of pulping equipment and have strong technical research and development team. In general, paper mill owner use OCC or LOCC as raw material to make fluting testiner paper. Leizhan are able to offer complete stock preparation line equipment. Low energy consumption, high output and low investment.
Info Of 4600mm Fluting Testliner Paper Machine
Paper grade: Fluting paper, corrugated paper, T-paper
Raw material: OCC
Basis weight: 120g/m²
Production (100% efficiency): 322t/24h
Width of sheet on reel: 4660mm
Width of sheet on winder: 4600mm
Working speed: 400 m/min
Working pressure of Steam: 5 bar
Mill power supply: 380Volts, 50 Hz
Wire width: 5100mm
Whether you have an idea to establish a paper mill or upgrade old paper production line? leizhan are able to provide complete paper production line from waste paper pulper to paper machine rewinder. Contact me to know more details about 4600mm fluting corrugated paper machine. Email address: leizhanchina@gmail.com.