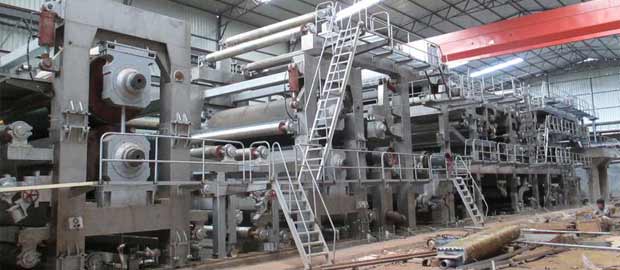 The 4800 type double layer multi-cylinder paper machine mainly used to make 80-270g/㎡ T-paper. T-paper machine is composed of wire section, press section, drying section, sizing section and reeling section. Leizhan offer full set T-paper making line machine.
Info of 4800mm T-paper Machine
Main products: high strength corrugated paper, T-paper
Basis weight: 80-270g/㎡
Trimmed width: 4700mm
Production capacity: 400t/d
Working speed: 500m/min
Design speed: 550m/min
Dynamic balance vehicle speed: 650m/min
Net width: 5200mm
Width of headbox lip: 5150mm
Track distance: 6000mm
More info about 4800mm double layer T-paper machine, please feel free to contact us for more details. Email address: leizhanchina@gmail.com.