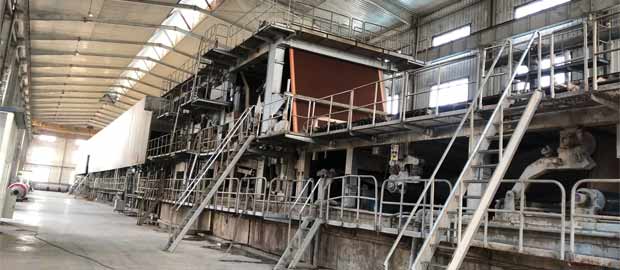 5200m fluting paper machine mainly used to make 80-720g/㎡ high strength fluting/ corrugated paper. The fluting paper machine is composed of wire part, press part, drying part, sizing machine and reeling machine. Paper mill owner always recycling waste carton box or wheat straw as raw material to make fluting paper. Leizhan are able to offer complete paper production line machine.
Main Data of 5200mm Fluting Paper Machine
Main products: high-strength fluting paper, T paper, etc.
Raw material: waste carton box, wheat straw
Basis weight: 80-270g/㎡
Trimmed width: 5200mm
Wire width: 5600mm
Production capacity: 400t/d
Working speed: 500m/min
Design speed: 550m/min
Dynamic balance speed: 650m/min
Headbox lip width: 5550mm
Gauge: 6400mm (tentative)
Leizhan offer high strength fluting paper machine and turn-key project. Welcome to contact us for more details. Email address: leizhanchina@gmail.com.