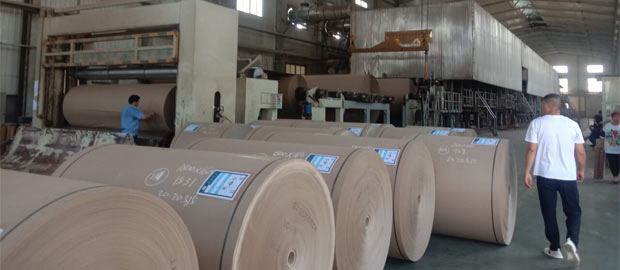 Corrugated cardboard paper is waidely used in corrugated box paper plant. The 600tpd corrugated cardboard paper machine consists of two layer wire part, press part, drying part and reeling part, etc. We can offer unit paper pulp production line machine of corrugated cardboard paper.
Main Technical Data of 600t Corrugated Cardboard Paper Machine
Main products: high strength corrugated base paper
Basis weight: High-strength paper 90~250g/m²
Capacity: 600t/d
Trimmed width: 5600mm
Roll paper width: 5660mm
Width of headbox lip: 6000mm
Wire width: 6150mm
Gauge: 7000mm
Max. working speed: 600m/min
Driving speed: 650m/min
Dynamic balancing speed: 750m/min
Roller balancing: G 2.5
Leizhan offer full set line of corrugated paper making and turn-key project. Contact us for more details about corrugated cardboard paper machine. Email address: leizhanchina@gmail.com.