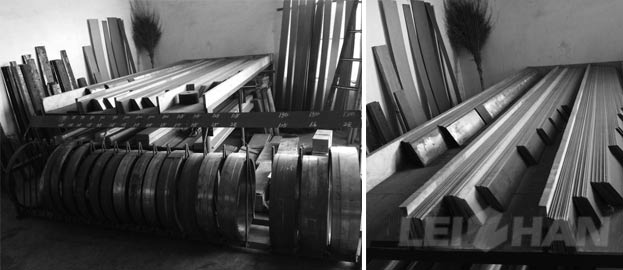 Doctor blade in paper making process play an important role, which can greatly improve the paper quality.
Function Of Doctor Blade
Paper machine press part: Remove the water on paper machine felt
Paper machine drying part: Remove paper lint, scrape paper and dirty things on dryer.
Paper machine sizing part: Remove the glue on paper sizing rolls.
Material Of Doctor Blade
Way of pressurization: automatic pressurization and manual starting
Doctor blade body: welded with Q235A steel board, and covered with stainless steel
Scraper shaft: 45# steel and thermal refining
Scraper bracket: HT200 cast strain
Pad plate: Q235 with iron
Press blade: Q235 with iron
Scraper blade: EP-II
Instructions: the design of the scraper knife is detailed calculated to ensure the angles and lineal pressure.
We supply different material doctor blade for paper mill as your demand, welcome to consult us if you have any need: leizhanchina@gmail.com.