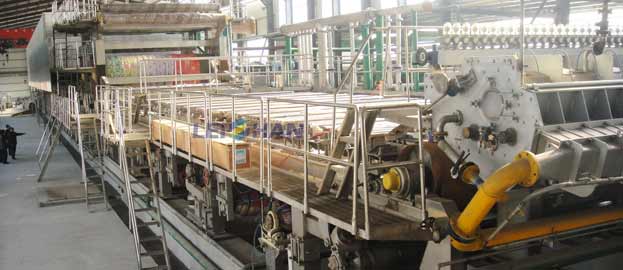 Raw material: Wood pulp, waste paper, White shavings
Fine products: Corrugated carton box
Line: Corrugated Carton Box Production Line
China Leizhan can supply the whole corrugated carton box production system for paper makers use various raw material like recycled paper, wood pulp, white shavings, etc.
Pulp Processing Line
Automatic Corrugated Carton Box Making Machine
Leizhan to deliver high quality automatic corrugated carton box making machine for paper plants. Leizhan corrugated carton box paper machine has the trimmed width range of  1880-3750mm and basis weight range of 60-150g/m2. It has the capacity of 15-500t/d with the working speed range of 100-800m/min.