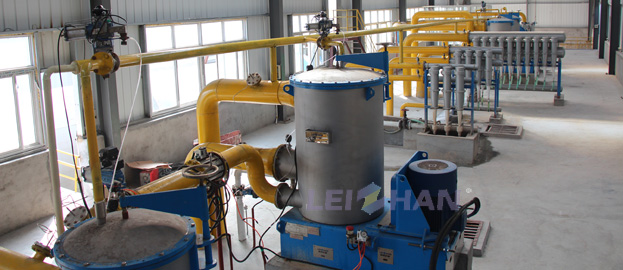 Introduction Of Corrugated Paper
Corrugated paper is a widely used paper in usual life and commerce activity, which comes in two forms, lined and unlined. The lined one has a rigid layered paper . For example, cardboard is lined type. The unlined type only makes of the fluted layer and is flexible.
In order to produce corrugated paper, the paper-making line should be integrated. Generally, the earlier stage of making corrugated paper involves the following procedure: chain conveyor-pulper-cleaner-screen-refiner.
Practical Making Corrugated Paper
Leizhan has many experience in working with different clients in handling with corrugated paper question. 600T/D corrugated cardboard pulp processing line is one of the cases. In this solution, the operation is:
1. Convey the waste paper by Leizhan bale breaker.
2. It will be transfer to Drum pulper for primary pulping and screening.
3. The pulp will be conveyed into High density cleaner to remove heavy impurities like stones, staples.
4. The pulp will be conveyed into coarse screen to remove different impurities.
5. The pulp will be conveyed into pressure screen before paper machine inflow pressure screen to reach homogenization fiber.
After the above-mentioned procedures, the corrugated paper pulp is well made and it can be manufactured according to the next operation.