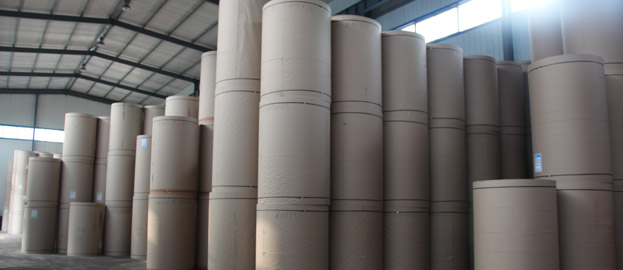 Corrugating medium paper is used for your packaging needs. The medium sheet can reach most consistent available by adopting Leizhan latest technology tailored paper manufacturing solutions. Leizhan experts will work with you to design the appropriate flow system to fit your various weight, trimmed with, raw materials, and specific needs.
Leizhan supply the whole Corrugating medium paper making line from recycled paper conveying to finished paper reel machine. we supply the full-line featuring waste paper pulping line, approach flow system and paper making machine for paper plants.
To make corrugating medium paper, the raw material can choose recycled paper board, mixed waste paper, white shavings, wood pulp etc.
Stock preparation line
First of all, use energy-saving Drum pulping system for raw material pulping. The drum pulper is equipped with maintenance-free chain conveyor, which can achieve automatic operation.
Then, pulp cleaning system equipments H.D. cleaner and L.D. cleaner can be used for heavy impurity removal.
After that, M.C. pressure screen, Fiber fractionating machine can be used for coarse and fine screening of paper pulp.
To processing tail pulp, Light impurity separator, Reject separator can be used.