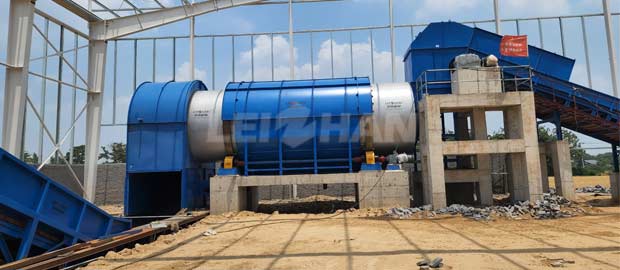 Dry screening bale breaker is mainly used for waste paper bales breaking and selecting. Dry screening bale breaker system is a complete system for separating densely packed waste paper bundles into flakes, which is convenient for waste paper sorting and classification, and at the same time effectively removes light and heavy impurities by dry method. Bale breaker can reduce burden of the following equipment.
The Significance Dry Screening System Bale Breaker
1.Instead of holding cars and forklifts, reducing picking personnel.
2.Efficient dry removal of light and heavy impurities.
3.Improve the working environment for workers.
4.Reduced load and energy consumption for subsequent screening.
Dry screening system bale breaker in waste paper recycling line. If you want to know more, contact us now. Email address: leizhanchina@gmail.com.