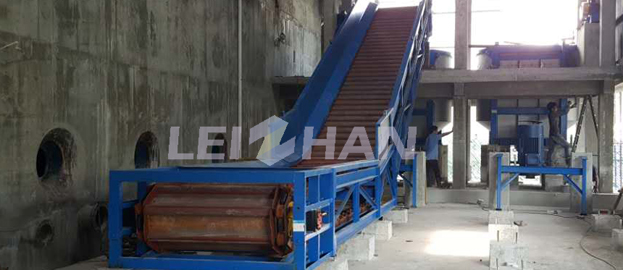 Egg Tray Production Line
Egg tray production line is used to produce paper egg tray. The main working process of paper egg tray machine is composed of pulping system, forming system and drying system. As the very first step of making egg tray, pulping is very important. Leizhan paper machine company provides three chains conveyor to Malaysian customer for making egg tray in July 2016. According to the customer's production need, the first line has a feeding capacity of 40t/d, and the last two lines have a feeding capacity of 80t/d, which can meet their need very well.
Paper Egg Tray Making Machine
The Malaysian customers select BFW Series Chain Conveyor to improve their output. This chain conveyor mainly used for conveying various kinds of pulp board, waste paper in bulk and in bundle. Compared with other chain conveyor, BFW Series Chain Conveyor has the advantage of large capacity, low motor power, less wear, reliable operation and high efficiency.
More details please email us: leizhanchina@gmail.com
hotline:+86037155129198