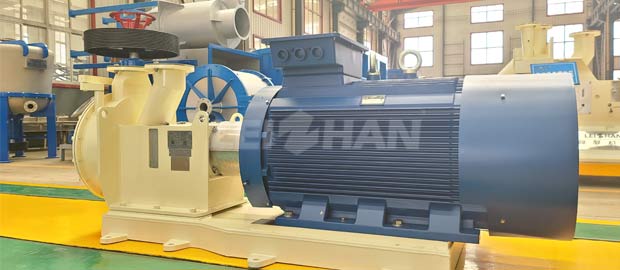 Fiber deflaker mainly used for pulping in stock preparation line, which can be used with double disc refiner in series. With features of long refining area, fully process finer, strong ability to cut fiber. Fiber deflaker suits for various raw materials, like wood pulp, bamboo pulp or waste paper.
Main Features of Fiber Deflaker
1. Strong acceleration and deceleration optimize the fiber bundle dispersion.
2. The feed concentration can be as high as 6%.
3. Hinge structure cover, easy to replace gear plate.
All kinds of refining machine in stock preparation line can be provided by Leizhan company, like double disc refiner, fiber deflaker and conical refiner, etc. Want to know more, contact us. Email address: leizhanchina@gmail.com.