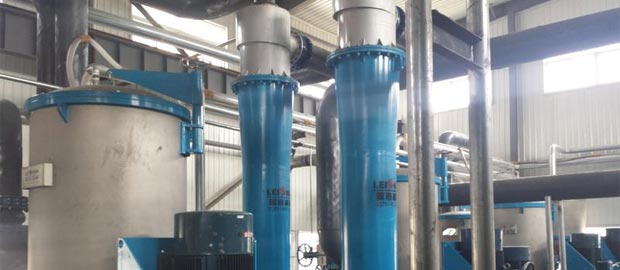 In waste paper recycling plant, high density cleaner mainly used for removing heavy impurities in pulping line. The high density cleaner is a high-concentration slag removal equipment for purifying pulp. It uses the different proportions of fibers and impurities to separate heavy impurities from the pulp to achieve the purpose of purifying the pulp. High efficiency, less fiber loss and low energy consumption.
Main Features of HD Cleaner
1. It can remove sand, metal, glass and other heavy impurities and reduce subsequent equipment wear;
2. 304 stainless steel, the cone is made of thick wear-resistant ceramics, and the service life is long;
3. The equipment is divided into two types: manual slag discharge and automatic slag discharge;
4. Control the interlocking system to prevent fiber loss.
HD Cleaner for paper pulp making plant, contact us for more details. Email address: leizhanchina@gmail.com.