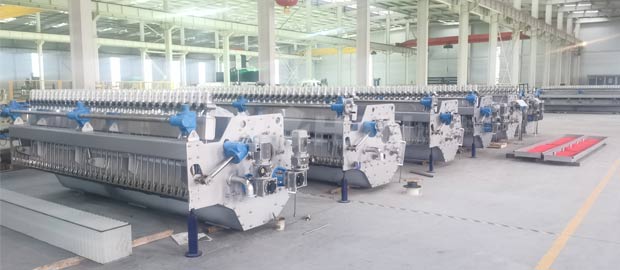 The headbox is one of the important equipment of paper making machinery and the key part of modern paper making machine. Its structure and properties have a decisive effect on the formation of the paper and the quality of the paper. Headbox of corrugated paper machine can disperse fiber effectively, distribute the paper evenly across the paper machine. Generally, the headbox can replace the cylinder mold and used in all kinds of paper machine. More details about headbox for corrugated paper machine as below.
Headbox Specifications of Corrugated Paper Machine
Paper type: corrugated paper
Raw material: LOCC
Roll paper width: 2650mm
Width of headbox nozzle: 2950mm
Basis weight: 120-350g/㎡
Design speed: 200m/min
Working speed: 150-200m/min
Retention rate: 80%-84%
Wire concentration: 0.8-1.2%
Beating degree: 25-32
In addition to the headbox, we can also provide many parts, like doctor blade, paper machine felt fabric and dryer cylinder, etc. More specifications about headbox for corrugated paper machine, contact us. Email address: leizhanchina@gmail.com.