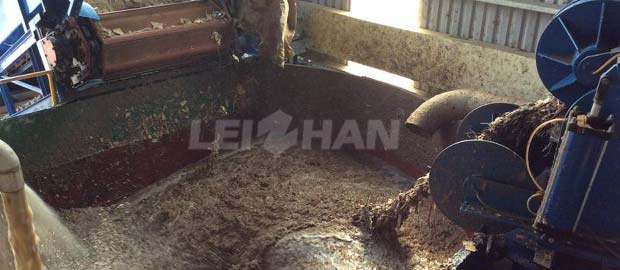 Paper mill machine D type pulper mainly used for small capacity kraft paper making line or corrugated paper making line. The traditional hydraulic pulper produces an obstacle-free swirling flow. The waste paper moves from the place where it is added to the central rotor in a spiral track, while the "D" type hydraulic pulper changes this flow method and makes the raw materials faster. The ground is in contact with the rotor, which greatly shortens the disintegration time and improves the production capacity without increasing the power and volume.
Main Features of D Type Hydrapulper
1. The use of Volkswagen rotor consumes less power and has high disintegration efficiency.
2. The rotor and the pulping plate are higher than the bottom of the tank, forming a low pressure area around the pulping plate, reducing the contact of impurities with the cutter plate and the sieve plate, and prolonging the service life of the cutter plate and the sieve plate.
3. A blade is designed between the cutter and the screen plate to prevent the entanglement of wastes such as iron wire and braided belt and reduce the operating current.
4. With cleaning function, it is easy to start the equipment.
5. The pulper over 25m³ has transmission support and motor support.
New type D type pulper for sale. Contact us for more details. Email address: leizhanchina@gmail.com.