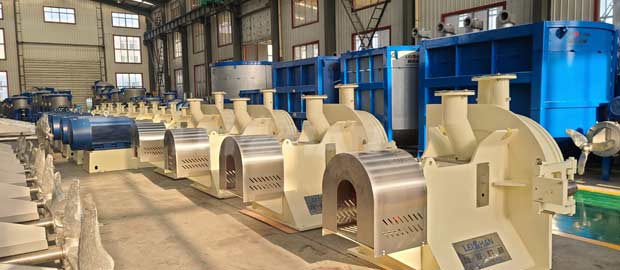 Paper making line double disc refiner is mainly used for improving slurry beating degree to meet the paper making needs. The double disc refiner suits for various raw materials such as wood pulp, mechanical pulp and waste paper pulp, etc. The refiner adopted constant power control system, beating effect is stable.
Main Features of Double Disc Refiner
1. The part in contact with the slurry is made of stainless steel, corrosion-resistant.
2. The motor reducer of a well-known manufacturer can automatically enter and exit the knife, improve the beating efficiency and reduce labor costs.
3. Easy to disassemble, improve the efficiency of changing the refiner plate.
More technical problems about double disc refiner, welcome to contact us. Email address: leizhanchina@gmail.com.