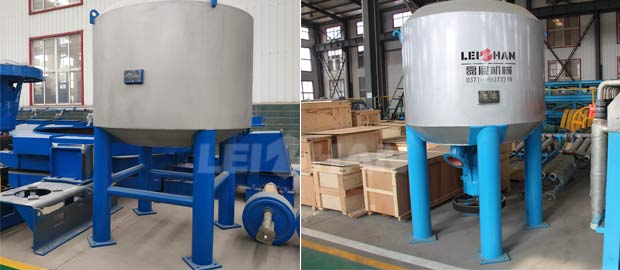 High quality vertical hydrapulper mainly used for breaking pulp board, damage paper and waste paper in waste paper processing line. The vertical hydrapulper also used in small capacity egg tray pulping line. High quality, continuous pulping and low energy consumption.
Advantages of High Quality Vertical Hydrapulper
1. Energy-saving Volkswagen rotor, low energy consumption;
2. The flange of the fine pulp chamber is built-in, which is convenient for installation and maintenance;
3. The sieve plate is placed at the conical bottom of the hydrapulper, with high disintegration efficiency.
Leizhan are able to offer all kinds of hydrapulper in waste paper recycling industry, such as D type hydrapulper, drum pulper and high consistency hydrapulper, etc. More info about vertical hydrapulper, please feel free to contact us. Email: leizhanchina@gmail.com.