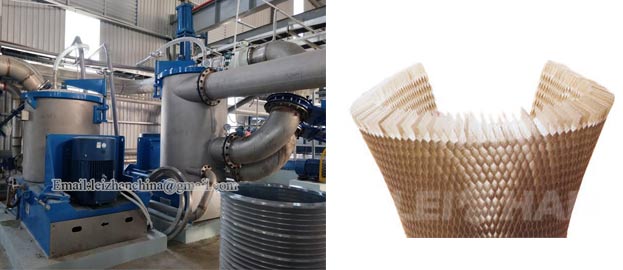 Hollow core paper board is made according to the honeycomb structure principle of nature. It is used to connect corrugated base paper into numerous hollow three-dimensional regular hexagons by means of adhesive bonding method to form an integral force piece – paper core. A new sandwich structure of environmentally friendly energy-saving materials adhere on both sides of paper. Leizhan supply the complete set of paper machine for core board production, the details as below.
Core Board Paper Making Machine
Raw material: Waste paper, recycled paper
Production capacity: Produce as your actual demand;
Supply scope: The whole core board making project from the cord board stock making machine to the hollow core board production machine
Except core board making machine, we also supply the tissue paper making machine, corrugated/fluting/medium making, cultural paper making machine, coated paper making project, etc, if you have any need, consult us: leizhanchina@gmail.com.