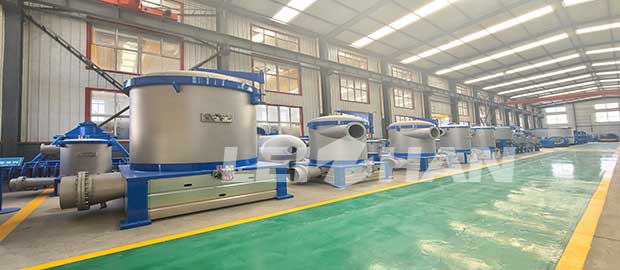 This machine is an inflow pressure screen with pressure continuous material selection in a completely seal state. Inflow pressure screen using the fluid under high pressure to form film holes on the screen, traps solid particles on the screen, realizes solid-liquid separation, it is mainly used for the fine pulp of the pulping & paper making system and the screen before the paper machine. Inflow pressure screen has inflow structure, automatic oil injection device,seal water detection alarm device.
Main Features of Inflow Pressure Screen
1. Small motor power, high production capacity,energy saving.
2. Inflow structure, low pulse, good effect of homogenate.
3.Seamless connection of flow pipeline, no fiber hitching, inwall is polished.
4. Automatic oil injection device, seal water detection alarm device ensure the safe running of equipment and reduce maintenance.
Leizhan is a professional manufacture of waste pulping machine and offer the whole high quality paper making line equipment.If you are interested in our machine, welcome contact us for more details.
Email: leizhanchina@gmail.com