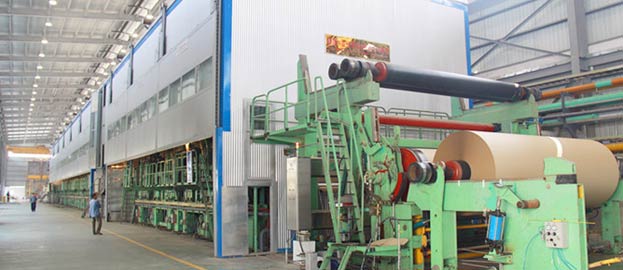 Low basis weight corrugated paper can be used for producing Cardboard, packaging paper. How to manufacture Corrugated paper? Leizhan offers paper makers the customized solutions and best equipment.
The complete low basis weight Corrugated paper manufacturing line contains two parts: paper pulp processing line and Corrugated paper making machine. Solution for 80T/18H paper manufacturing line use Waste cardboard as raw material as follows:
80T/18H Waste Cardboard Recycling Process
Firstly, use Chain conveyor to conveying waste paper to Pulper equipment for pulping.
Then, D type pulper system can effectively pulping waste paper into pulp and screening out impurities in paper pulp.
After pulping, High density cleaner will be used for removing heavy impurities in paper pulp.
Afterwards, Pulp screening system equipment like Coarse pressure screen, Reject separator, Fine screen will be used for coarse and fine screening of paper pulp.
After screening, Double disc refiner will be used for cutting long fiber into short fiber and improving pulp quality.
Corrugated Paper Manufacturing Machine
Leizhan corrugated paper making machine adopts QCS technology and can produce high strength finished paper.