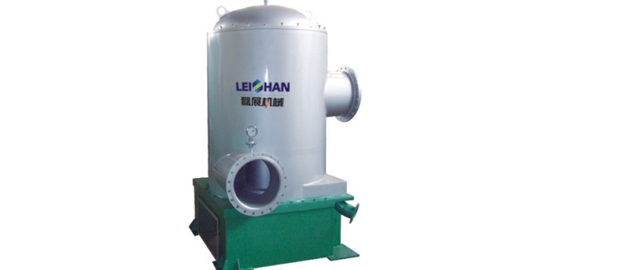 Upflow pressure screen mainly used for screening waste paper stock. The upflow pressure screen adopts up-flow screening method, which shortens the staying time of light impurities in the screening area. Heavy impurities settle at the bottom, reducing the wear on the rotor and the screen baset.
Technical Data of Upflow Pressure Screen
Area of screen: 0.5-5.0㎡
Concentration of inflow and output pulp: 0.2-5.0%
Size of screen hole: 0.15-0.55mm
Size of screen slot: 1.5-5.0mm
Product capacity: 20-500t/d
Equipping power: 22-315KW
As professional manufacturer of stock preparation line machine, we can offer complete pulp screening machine. If you want to know more about upflow pressure screen, contact us. Email address: leizhanchina@gmail.com.