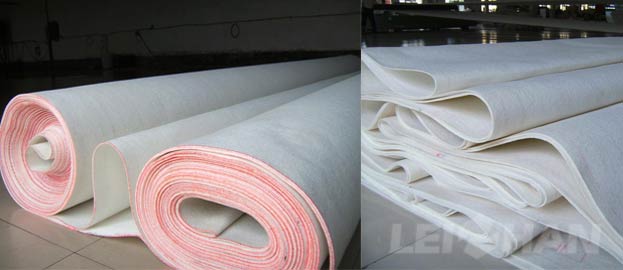 Paper machine felt embossed is always a headache problem for paper mill, here are the paper machine felt embossed reasons and it's solution for reference.
Paper Machine Clothing Embossed Reasons
1. Excessive dosage of dispersants
2. Vacuum suction is insufficient, too many impurities in pulp, water pressure is nor enough, roller rubber aging
3. The installation position of support roller is not right.
4. The felt bottom felt density is too high, or the bottom cloth structure is different
5. The density of head mouth is too big
7. Paper machine felt gsm is too big, poor combination of fiber thickness.
How To Deal Press Felt Embossed?
First, remove the pulp, slow down the working speed of paper machine, water pipe and vacuum is open as before, after cleaning the felt stop water pipe, the vacuum opens a few laps then stop, after the felt is dry, then we can find the embossed point is white color, then pick out the blockage with a needle, at the back side of felt cut few weft, and the whole process is finished.
These paper machine felt embossed reasons and solutions all verified from our professional engineers, more questions, contact us: leizhanchina@gmail.com.