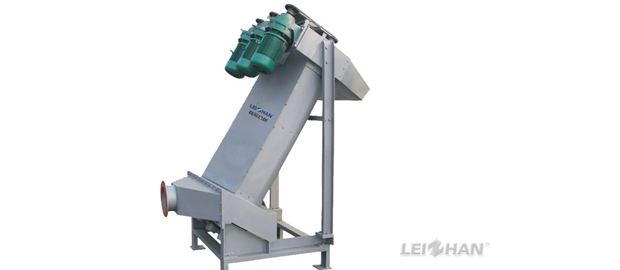 Inclined screw thickener is used for the dehydration and concentration of waste paper pulp in the pulp and paper industry. It is used in series with the Screw Press to achieve the treatment concentration required by the Disperser. It has the advantages of large production capacity, good dehydration effect, saving floor space, and convenient operation and maintenance. Main specifications and technical parameters as below.
Main Specifications of Inclined Screw Thickener
Nominal Filter Area: 1-2×3
Screw Rotation Speed: 82-65r/min
Concentration of input pulp: 3-4%
Concentration of output pulp: 10-14%
Production capacity: 18-130t/d
Motor power: 4-11×3KW
If you need paper mill inclined screw thickener, please feel free to contact us for more details. Email address: leizhanchina@gmail.com.