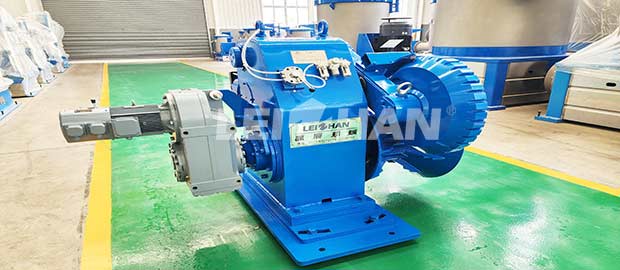 Ragger machine is used in conjunction with continuous pulping equipment such as pulpers, and is a coarse separation and purification equipment.
Ragger causes the impurities contained in the waste paper, such as iron wire, string, plastic, cotton yarn, etc., to continuously rotate and wind during the operation of the pulper, forming a strand and being continuously pulled out and drained, allowing the pulp to be initially purified.
This pulper ragger machine has the advantages of high working efficiency, low power consumption, simple structure, convenient operation and maintenance.
The complete set of waste paper pulping machine can be prodvided by our company Leizhan. If you need pulping equipment, you can contact us. Email address: leizhanchina@gmail.com