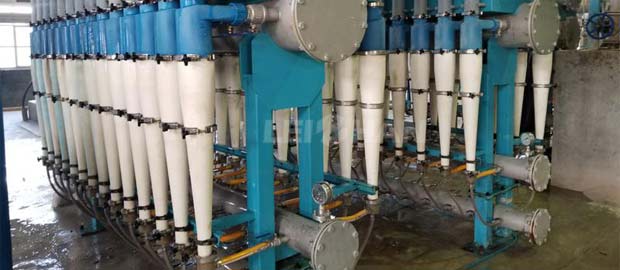 In the process of waste paper recycling, some impurities are often mixed in. Remove slag to ensure paper quality is of critical importance. Pulp cleaning machine low density cleaner mainly used for removing heavy impurities like gravel, scrap iron, dust and large ink particles. Low density cleaner adopted high quality parts to guarantee cleaning effect. After each low density cleaner, the slurry will become very clean.
Description Of LD Cleaner
Equipment: KH600 low density cleaner
Pulping capacity: 100t/d
Raw material: OCC
Accept pulp concentration:0.8~1.0%
Pulp consistency: 0.9~1%
Flow of each: 600L/min
Total No.: 24+8+2
Main part: 304 stainless steel
Valve: PVC
Support: Q235(3 sets)
Bottom cone: alumina ceramic
Slag discharge mouth: alumina ceramic(¢10mm)
Leizhan provide the best quality, high efficiency and reasonable price pulp cleaning machine low density cleaner. Also manufacture HD cleaner for waste paper recycling industry. More description of Low density cleaner, welcome to consult us. Email address: leizhanchina@gmail.com.