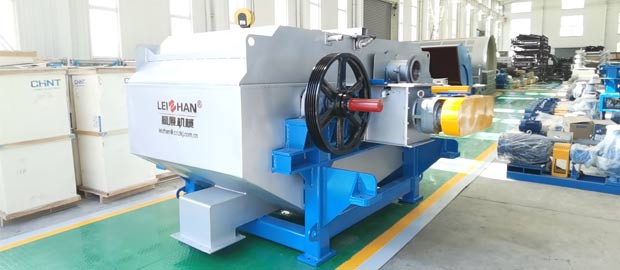 Pulp line high-speed stock washer is used for waste paper treatment system for raw material ONP or MOW pulp washing and thickening.Removing ink particles, fillers and other small impurities from the slurry with high efficient. The stock washer machine operates at high speed, with thin slurry layer, excellent washing effect, adjustable mesh belt tension, electromagnetic speed regulation, automatic deviation correction, stable operation, convenient mesh change, and outstanding advantages in deinking slurry washing and concentration. More details of pulp line high speed stock washer as below.
More Details Of Pulp Line High-speed Stock Washer
Treatment raw material: OCC, AOCC, chemical pulp
Equipment material: carbon steel or stainless steel
Applications: washing, concentrating, bleaching
Working width: 1000-2500mm
Inlet consistency: 0.8-1.5%
Outlet consistency: 8-15%
Capacity of treatment AOCC: 40-180t/d
Capacity of treatment waste paper: 30-110t/d
Motor power: 30-75KW
Ash removal rate: ≥90
leizhan offer complete pulping line equipment to treatment OCC, AOCC OR wood pulp. Welcome to contact me to know more details about waste paper recycling project or pulp line high speed stock washer. Email address: leizhanchina@gmail.com.