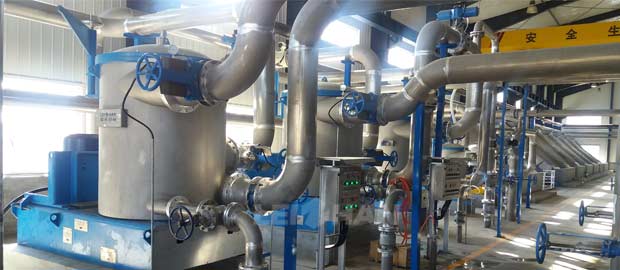 Waste paper pulp making line pressure screen mainly used for coarse and fine screening of various waste paper pulp. After high density cleaner, pulp enters into pressure screen to screen under high consistency. Middle consistency pressure screen reduces the amount of water cycle and system energy consumption in production process. The middle consistency pressure screen has the advantages of strong adaptability, energy saving, water saving and high production efficiency.
Main Features of Pressure Screen
1. Advanced structure, sturdy and durable, convenient disassembly and assembly, low energy consumption, and less fiber loss;
2. The operation is simple, the continuous working failure is less, and the maintenance cost is reduced;
3. Equipped with automatic oil injection device to reduce maintenance;
4. Sealing water flow automatic detection and alarm device to ensure the safe operation of the equipment;
In addition to middle consistency pressure screen, we can also provide fractionating screen, inflow pressure screen, save energy screen, etc. Are you looking for high quality pressure screen for pulp making line? Contact us for more specifications. Email address: leizhanchina@gmail.com.